We're THE PEOPLE bringing HOPE and SOLUTIONS, THAT WORK to every day PEOPLE – from teens through to the elderly – who are done with the struggle, and want the tools and know-how to become resilient in spirit and discover their joy again, reGARDless of their circumstances! And guess what….
You wanted PRACTICAL, EASY TO USE tools and EDUCATION to be able to HELP YOURSELF navigate your OWN emotions and headspace whenever you felt hopeless or helpless so we assembled THE BEST OF THE BEST that WORKS! Why should the most basic education on mind-health only be kept for 'professionals' to correct us when we crash, when if we were taught to 'drive' ourself better we would be less likely to crash in the first place.  We learnt to walk with our legs and even drive a car, why not learn at least the most basic way to drive 'your mind' for a better life, taught simply and without the jargon?! We (THE PEOPLE who've turned our lives around and now teach others) have developed hope-filled, help-full mental and emotional health preventative programs including the resourceful pocket-book "I'M NOT OK!", which by the way is empowering more people to confidently be able to help a friend when they ask R U OK and the friend replies No I'm not. You'll love our resources and programs if you're ready to BOUNCE BACK and STEP back into life, move forward, re-gain your inner-strength, re-ignite your fighting spirit and discover their inner joy again. You were once funny and light-hearted and YOU CAN BE AGAIN!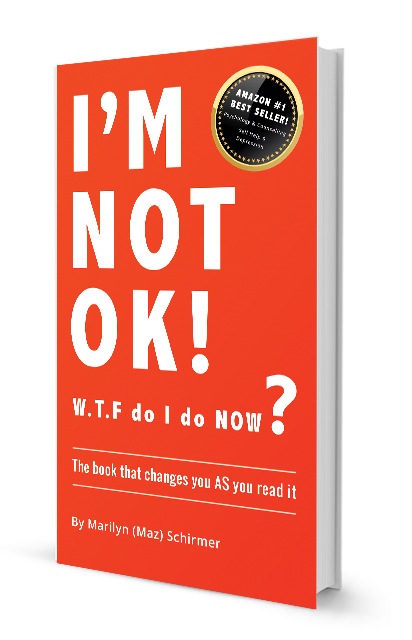 Why not order spare copies for your friends and PAY IT FORWARD!